Holiday Promotional Emails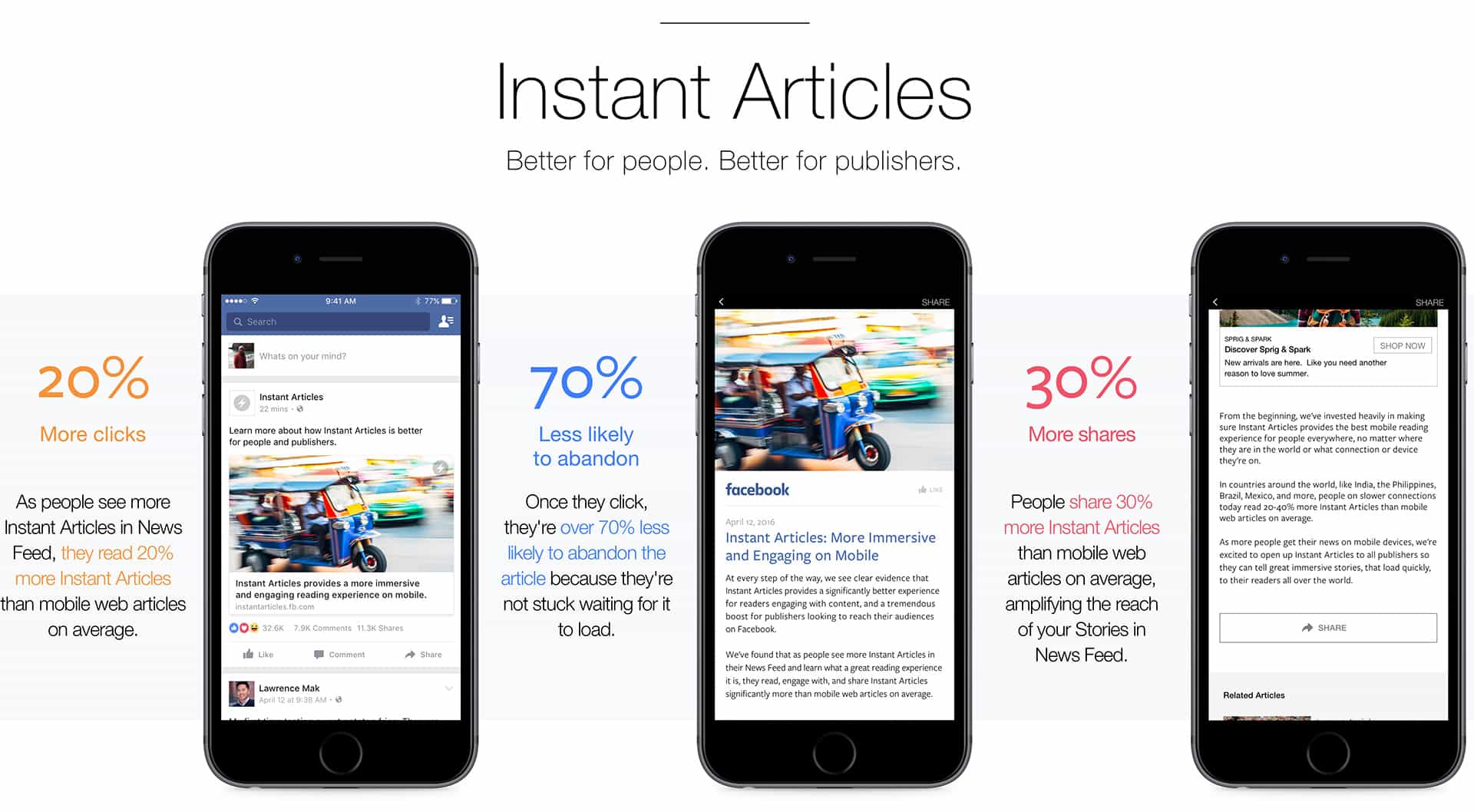 Instant Articles for Facebook is a new way for publishers to distribute fast, interactive stories on Facebook. Instant Articles are preloaded in the Facebook mobile app so they load instantly. You can publish Instant Articles on your Facebook Page.  You'll also see the status of each Instant Articles submission on the edit page of your posts. You are in complete control of Instant Articles you post, which can also run on your own site without issue.
An Instant Article is an HTML document optimized for fast mobile performance, rich storytelling capabilities, branded design and customized visual display. Instant Articles use a standardized markup language (similar to XML) to apply styles and interactive functionality to a story. This markup can be applied automatically, to enable automated publication of an entire content feed at scale. Alternatively, it can be applied manually to create bespoke stories that take full advantage of Instant Article capabilities and rich-media elements.
Publishers can sell and serve their own rich-media and display ads in Instant Articles and keep 100% of that revenue. To monetize unsold inventory, publishers can also display ads from Facebook's Audience Network. And the analytics settings used on the website can track usage on the Instant Articles.
Instant Articles on Facebook lets people read publishers' content within the Facebook app. When people read Instant Articles, they no longer visit publishers' websites directly. Publishers can use their existing web-based analytics and attribution systems to track article traffic, including third-party providers like Google Analytics.